Vida de Auditor é uma empresa brasileira de tecnologia com foco em serviços de contabilidade e auditoria.
Oferecendo cursos, treinamentos, serviços de contabilidade e de auditoria, a empresa cresceu e com isso buscou um novo posicionamento de marca com um redesign completo. Com a identidade visual foi mesclado o profissionalismo e tecnologia da empresa em conjunto com o seu lado criativo, digital e humano, se diferenciando assim de seus principais concorrentes. Com isso, a identidade trás um logotipo personalizado com um símbolo com as letras V + A em uma construção de linhas retas e inclinadas para representar a agilidade e lado tech da marca. A tipografia segue o mesmo estilo, com cortes baseados no símbolo para criar harmonia, enquanto as ilustrações traduzem o DNA da Vida de Auditor, que também é uma empresa com atendimento personalizado e humana.
EN -

Vida de Auditor is a Brazilian technology company focused on accounting and auditing services.
Offering courses, training, accounting and auditing services, the company grew and with that sought a new brand positioning with a complete redesign. With the visual identity, the company's professionalism and technology was merged together with its creative, digital and human side, thus differentiating itself from its main competitors. With this, the identity brings a personalized logo with a symbol with the letters V + A in a construction of straight and inclined lines to represent the agility and tech side of the brand.
The typography follows the same style, with cuts based on the symbol to create harmony, while the illustrations translate the Vida de Auditor's DNA, which is also a company with personalized and human service.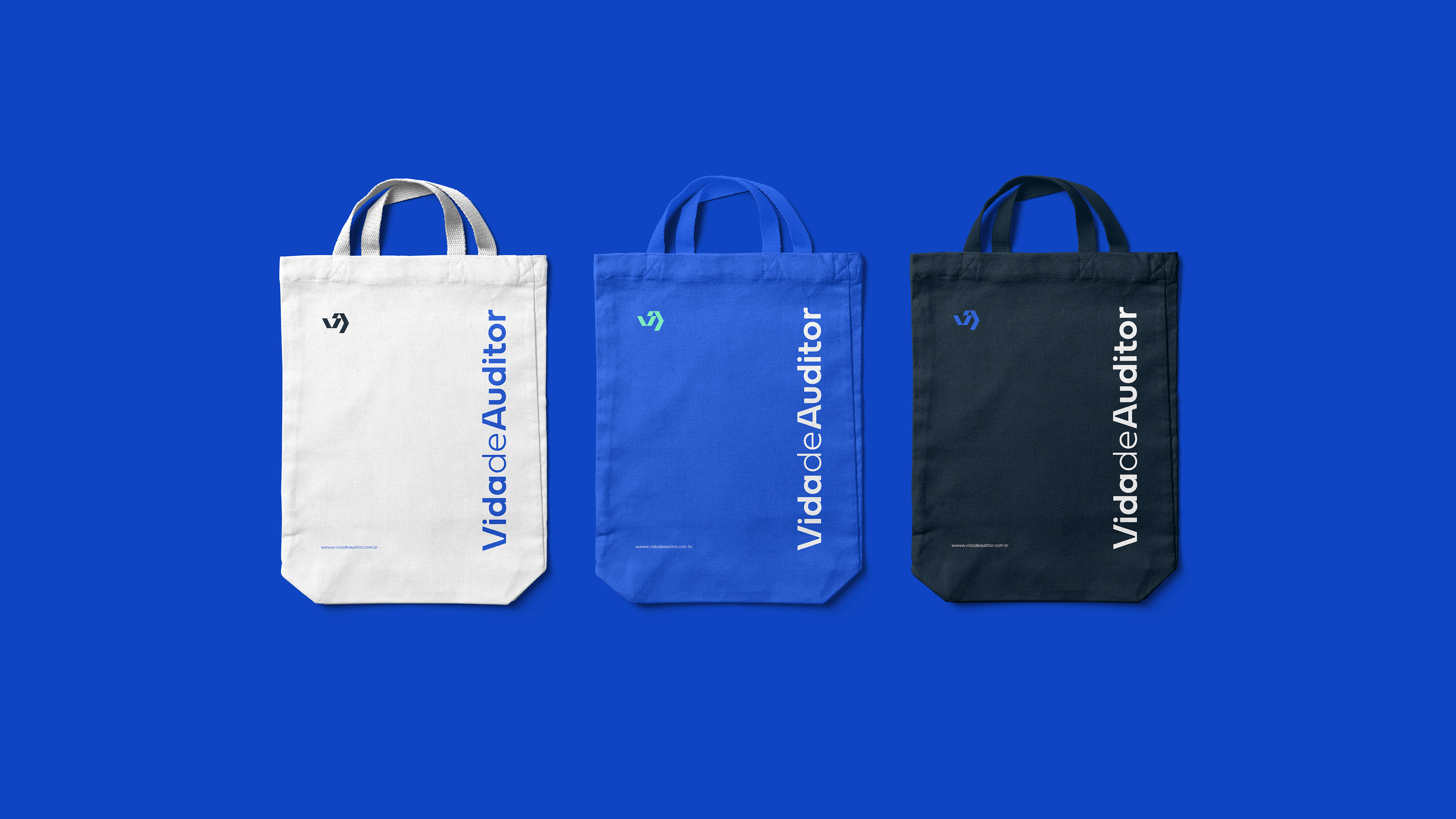 Obrigado

Thanks for watching